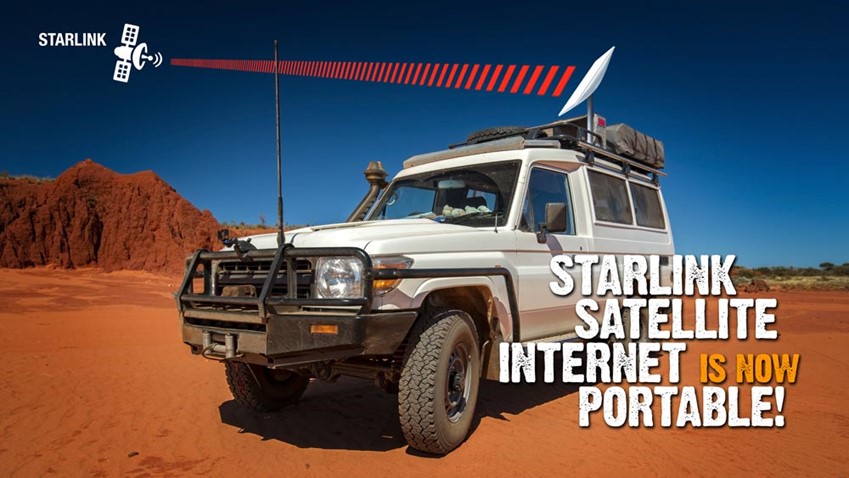 Starlink is useful if you are going to travel extensively in the remote area's of the Australian Outback. It is a satellite internet service offered by space company Space-X. Starlink uses a constellation of satellites orbiting in low earth orbit. If you plan to travel to/in remote area's where mobile network coverage is limited, Starlink can be a good solution for staying in touch, doing your work or enjoying entertainment. Data use is unlimited.
The set up is very easy: find a clear view of the sky. Plug into power. Starlink will connect to satellites in a few minutes. Connect your device to the Starlink WiFi for high-speed internet, even on the most remote places!
Starlink uses 50-75W and can be used on bush campings (locations without power) only if your 4WD camper has a power inverter.
Rental prices:
1 Week $150.00
2 Weeks $225.00
3 Weeks $295.00
4 Weeks $350.00
Connection Fee $175.00 per month.
Prices for longer periods are on request.
We can ship Starlink to all major cities in Australia. Starlink is shipped and must be stored in a plastic box measuring L 61 x W 32 x W 44 cm.