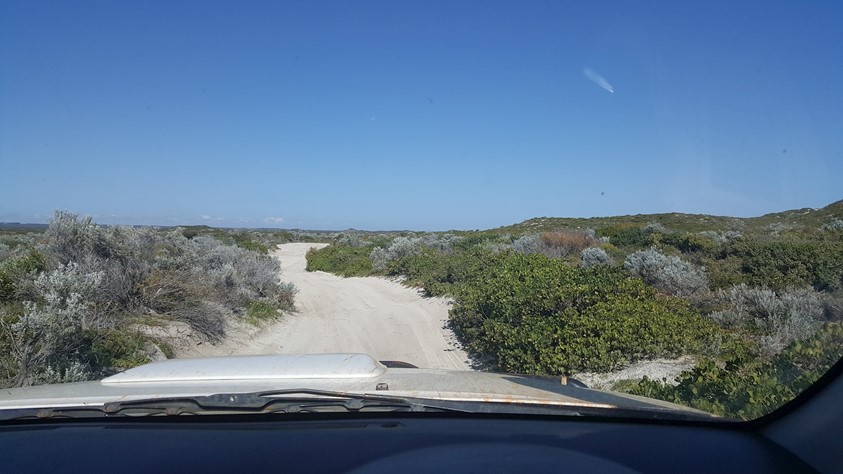 Australia by 4x4 camper
Traveling the dirt roads of Australia requires thorough preparation. At Australia Campers, you have come to the right place. Australia is home to many unpaved roads that lead to beautiful campsites. The country is a true playground for the off-road enthusiast. There is a lot to discover down under. Even in the not-so-immediate areas, dirt roads or tracks lead to beautiful bush campsites or gorgeous coastlines. Are you traveling with children? They often enjoy a bush campsite just as much as a commercial campsite with various facilities!
Whether traveling with children or not, after booking you will receive a guide containing lots of tips on driving a 4x4 vehicle. All the information is based on our very own off-road driving experiences. Several of our employees have experience traveling unpaved roads across all parts of Australia with their families (periods ranging from 6 weeks up to 6 months).
Most important: please plan enough time if you decide to go on an off road trip! Are you traveling with 2 adults? Plan at least 28-30 days for the Darwin-Perth route for example. Of course, you could travel this route in a shorter time period, but it will be pretty much impossible to visit all the highlights. Also, remember that the driving speed on 4WD tracks and gravel roads is much lower than on sealed roads! We often hear stories about people who weren't able to visit places such as Kooljaman, the Mitchell Falls, Mornington Wilderness Camp, and parts of Kakadu NP due to a lack of time. Are you traveling with children? Then we recommend that you plan about 5 weeks for the route from Perth, via Broome, to Darwin (or vice versa), if not more.